Steel water transmission pipe by spiral method (spiral welding seam)
Water transmission pipes or seamed spiral pipes are produced in Mahyar Profile Sepahan Company with a nominal capacity of 250,000 tons per year for use in the supply chain of water, oil and gas, as well as pipe exports to neighboring countries.
The construction, installation, commissioning and operation of this line is the result of the continuous efforts of the investors, managers, engineers and employees of this company, who are among the most experienced people in the pipe making industry.We are making our best efforts to play a prominent part in covering the country's demands as regards the water, oil, and gas supply and distribution systems and also export of products to the neighboring countries and CIS. We supply steel HSAW pipes up to 100 inches (2540 mm) in diameters and up to 1 inch (25.4 mm) in thickness with high strength steel up to API-X80 grade.The design and manufacturing of the Company's production line is based on the modern two-stage method of welding known as offline which occupies a fundamental role in improving the quality and quantity of the manufactured spiral pipes. In this method, the seam is first tacked by gas shielded metal arc welding (GMAW) immediately after the pipe is shaped and then, the final welding process is performed by the double-joint stations at the same time as the seam submerged arc welding (DSAW) process.A much higher quality and production capacity are the benefits of this two-stage welding method.
The method of transportation of water transfer pipes
The transfer of the pipes in the production line is completely mechanized without any use of manpower, aiming at maintaining the personnel safety and avoiding any physical damages to the pipes.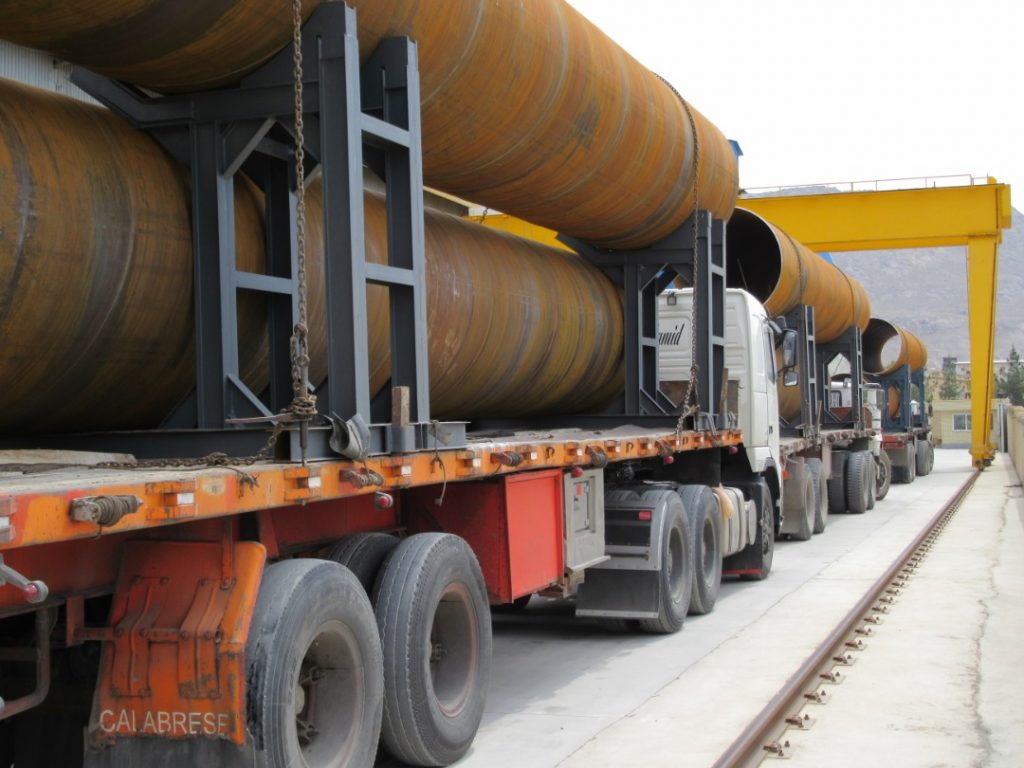 quality guarantee
The quality of our products is guaranteed by the modern and pre-tested methods with using the advanced equipment according to approved process flow and world-recognized standards such as API, AWWA, and NACE. All the products are delivered to the clients with the related quality certifications.
The matrix of water and pile consumption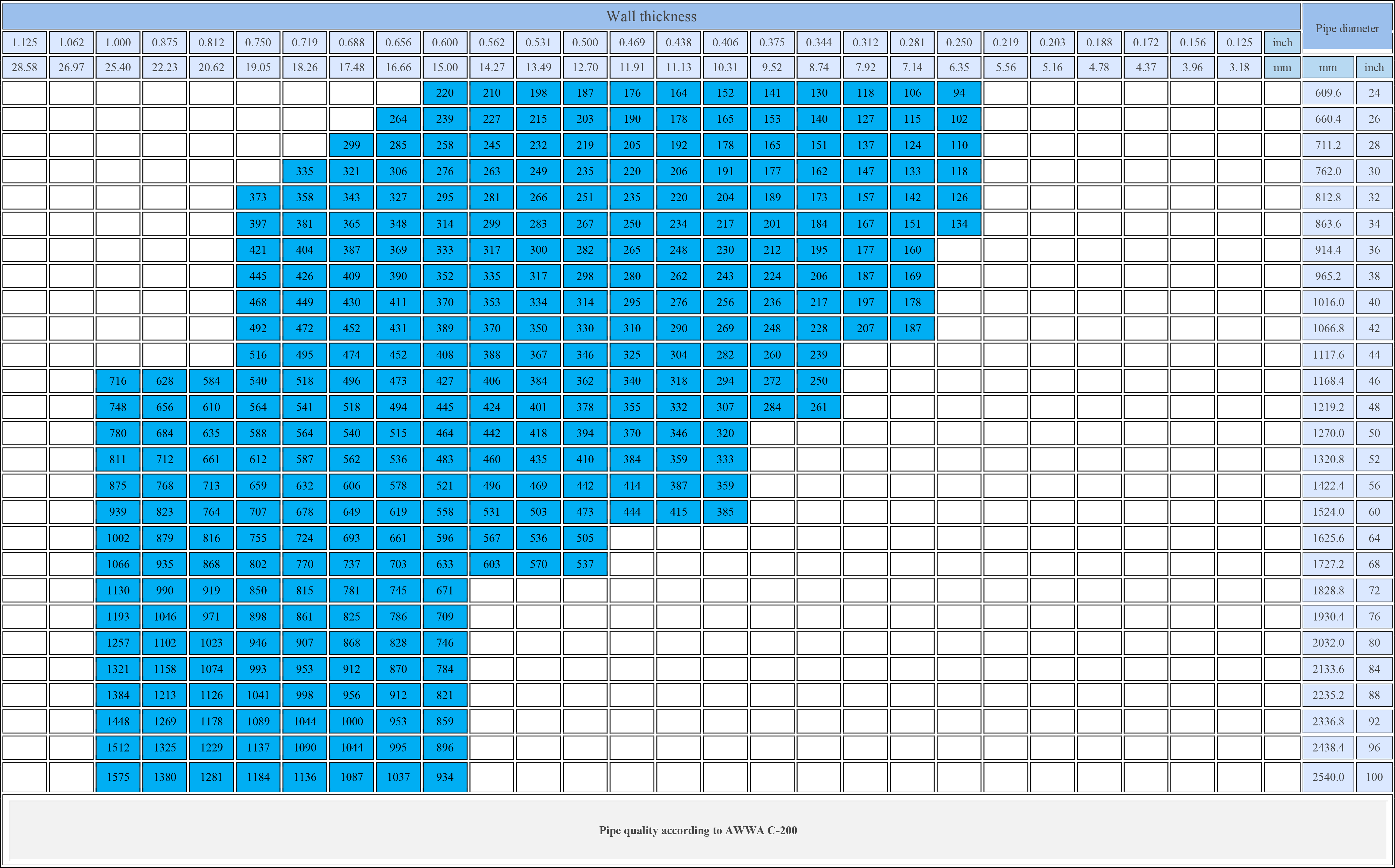 Matrix of oil, gas and petrochemical consumption